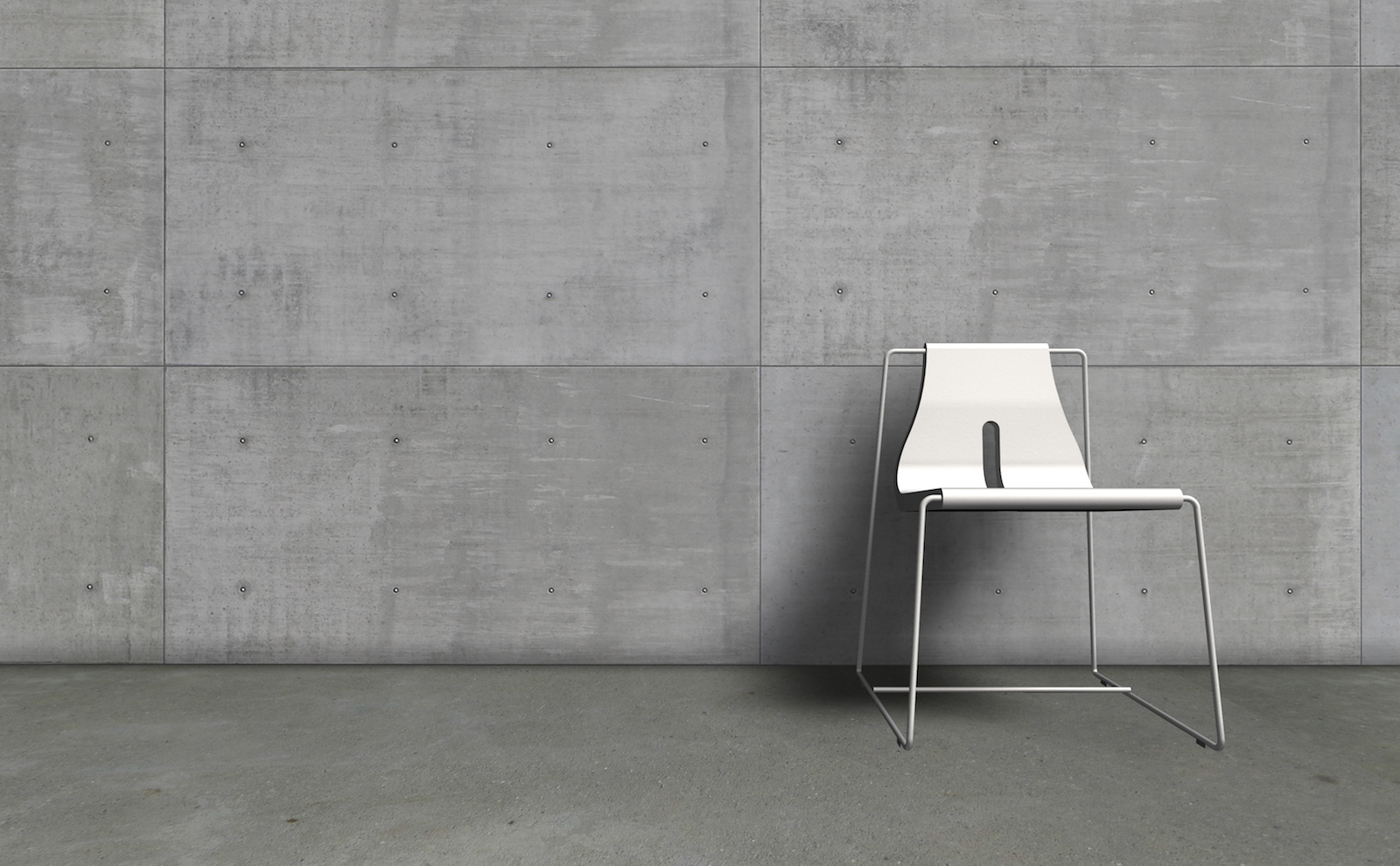 The chair is a very important object of our life, we spend a lot of time seated and we need of comfort and feeling it as another part of our body.
It is the reason which inspires this chair design, the light white color and soft touch of the finish makes comfortable the contact surface, then the smooth side curve follows the line of the body until the middle of the back. 
The hole into the back seems a spinal column, furthermore it gives lightness to the back side.
Legs are joined to the top and front of the chair, leaving the seat place hanging up, making the chair as floating.
The simple design makes the chair elegant and dynamic, right for different kind of places, from a dining room to a hall, from a briefing room to a trendy bar.
This chair is thought to meet the taste of a large public.
The wood part is a composite of MDF layers, while the legs are made by steel powder coated.